Building Our Future in QCUSD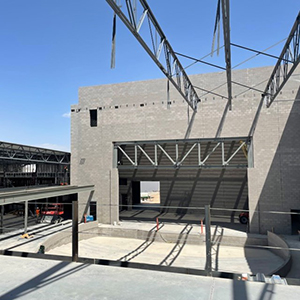 Anyone who lives in or near Queen Creek, especially anyone who drives on Ellsworth Road, can see how quickly our population is growing. That population boom means more homes, more construction, and for Queen Creek Unified School District, more students in our schools. Enrollment has grown 80% from 2016 to 2021 and it is expected to grow another 31% in the next five years. It's projected that nine of our 14 schools will be near or over capacity by the 2023–2024 school year.
We are planning for the future of QCUSD. Our experts in operations and construction are constantly assessing current schools and maximizing efficiency to best accommodate our student population, while planning for the growth we know will continue. The district has planned projects over the next five years that include the construction of new schools, expansions to existing schools, upgrades to facilities, security features, new buses, and other improvements necessary to address enrollment growth.
Proposed projects include two new elementary schools to address overcrowding as well as classroom expansions for existing elementary schools like Schnepf Elementary. Major high school projects are also planned in the near future. These include renovations to Queen Creek High School's athletics, arts, CTE and classroom facilities, and the completion of the master plan for Eastmark High School. Though Crismon High School opens in July, we are already planning for future phases to ensure students have a comprehensive high school experience no matter where they attend in the district.
Students and teachers are not the only people who benefit from quality QCUSD school buildings. Our schools provide space for community events such as sports league games, faith-based events, HOA meetings, scout meetings, Kiwanis clubs, vendor shows, dance recitals, and more.
The key to education is to provide a good foundation. At QCUSD, we know the literal foundation matters too. Whether it's brick and mortar, concrete or turf, these spaces provide students a place to learn, compete, lead, and thrive. We hope to be building their future on a strong foundation.